On Saturday afternoon, after the MUET exam, we played host to the annual Premier Cup football tournament between the V.I. and the Malay College, Kuala Kangsar.
The Board of Chairmen and the Prefectorial Board were to 'escort' the Raja Muda of Perak, who was the Guest-of-Honour. It turned out that all we needed to do, was form a line past which the Raja Muda's BMW would drive. Less than a minute, and our job was done.
Nevertheless, opportunists that we are, we made the most of the occasion. ;-)
These photos were taken by Wai Loon on Li-Shia's camera. First, a 'formal' shot of the chairmen who were present on that day. Contrast that with a candid shot, which does better justice to the 'real' leaders beneath that serious facade!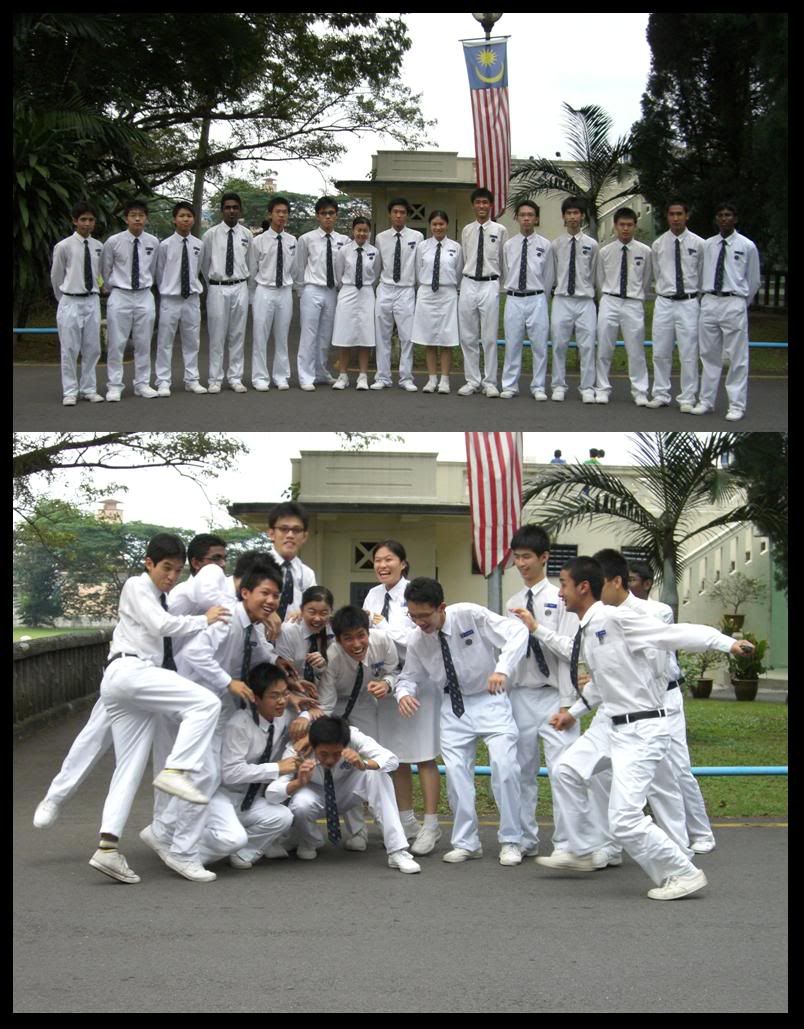 Wai Loon and Li-Shia. BMW, front view.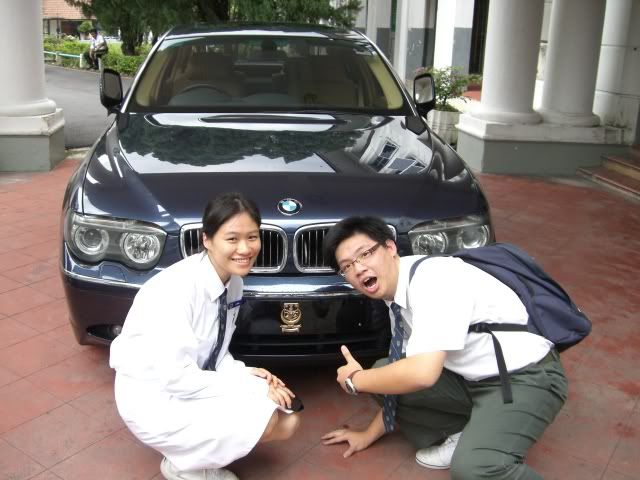 Chun Hong and Phak Hoe. BMW, rear view.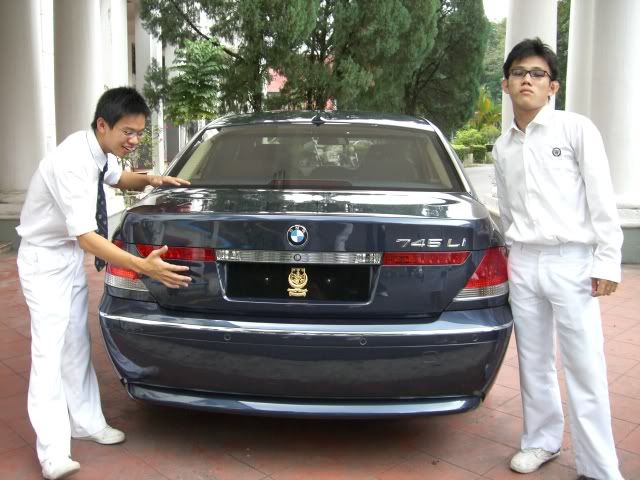 Kian Ti and me. BMW, side view.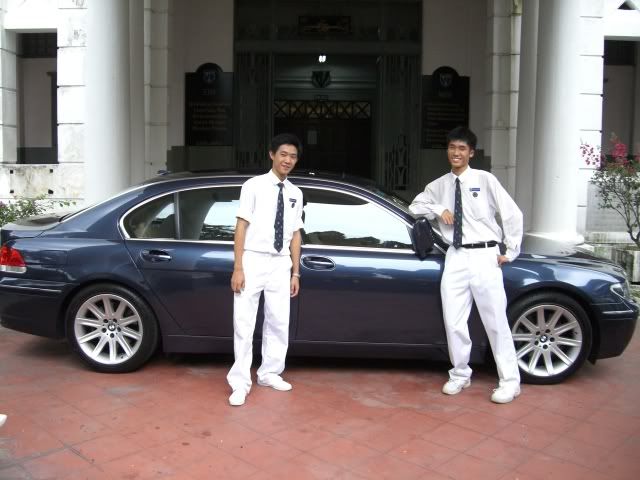 Lik Wen and outrider's BMW motorcycle.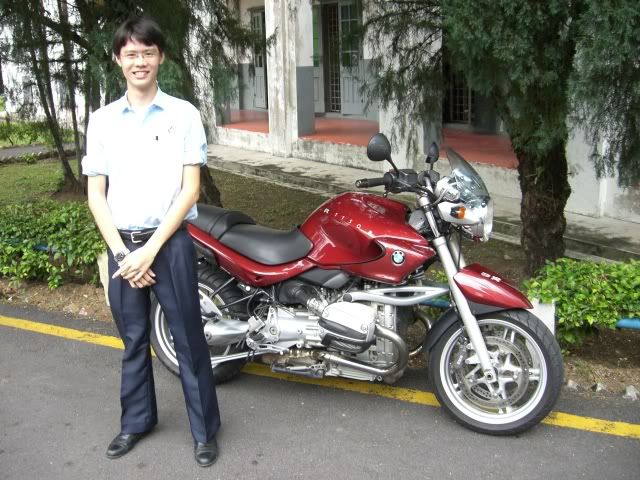 Phak Hoe, Kian Ti, Wai Loon, Li-Shia, me and Chun Hong stepping on the red carpet. So
jakun
, no? Thanks, Miss Nirmal, for taking this memorable photo that says it all!
In the Under-15 division, we won 11-0. And the Under-18 team thrashed the M.C.K.K. 7-0. It's a rather surprising outcome, as the teams almost never scored more than three goals each in the last few years.